Marksman
Added by Steve Jeal on 26 August 2020
If there is one vehicle that the public love to see roaring around the DAS running area, it is our mighty Marksman turreted, Chieftain hulled anti-aircraft gun tank.
This huge machine weighs in at 55 tons and is powered by a massive six cylinder/12 piston, 750 BHP diesel engine. Marksman is a very special and rare vehicle. Ours is Chieftain-hull-based (can be Leopard,T55 and others) and fitted with a British short-range air defence system developed by Marconi Land and Naval systems. This comprises a Marconi Series 400 radar and two Swiss Oerlikon 35 mm anti aircraft autocannons capable of firing 550 rounds per minute per gun.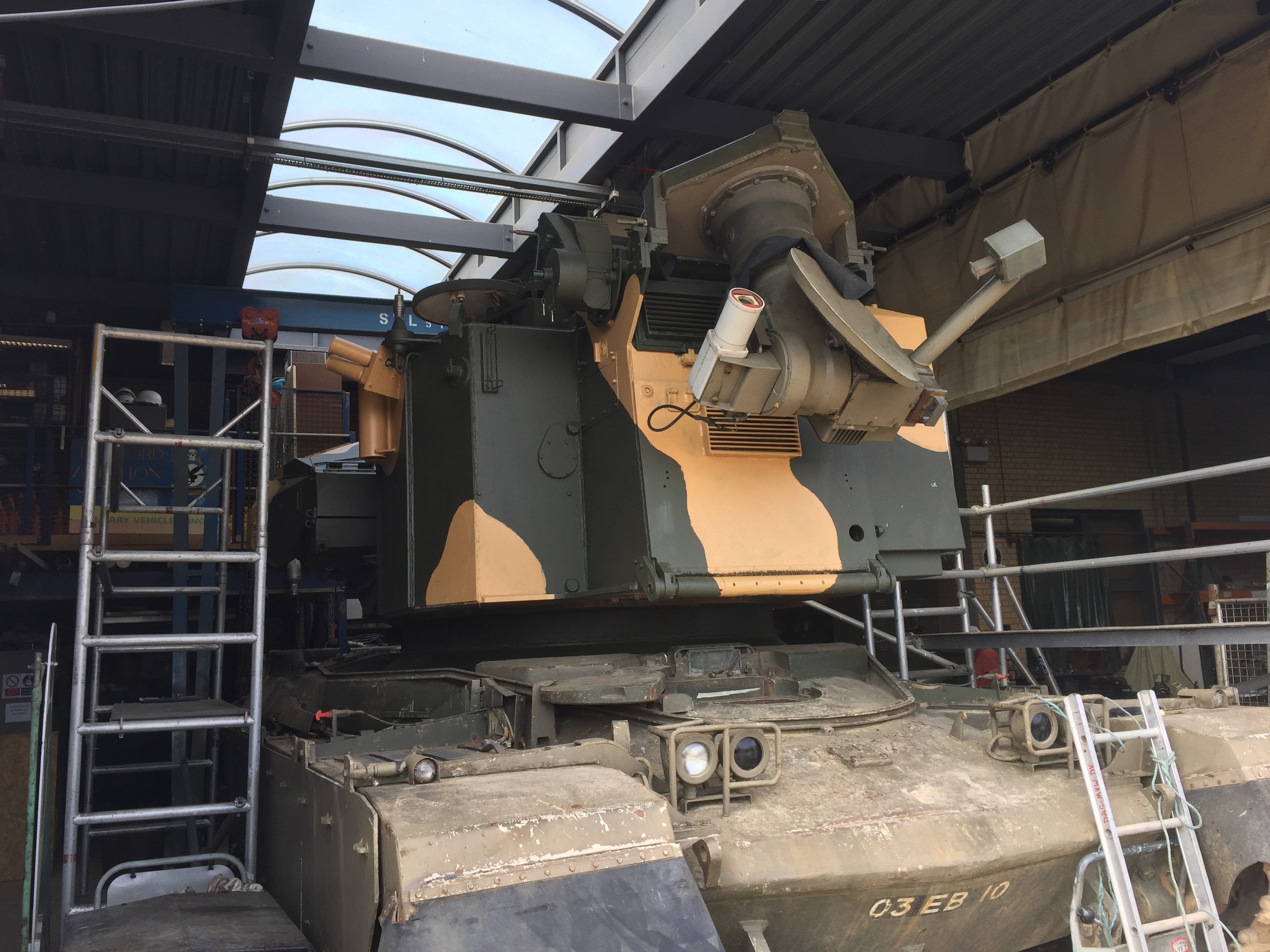 Like most vehicles it needs lots of attention to keep it looking good and in running order so it has been in our workshop since December 2019 undergoing repairs to the cooling and fuel systems and have a fresh coat of paint after suffering over the years from the ravages of the British weather.
This has been a major undertaking. The turret itself is almost complete with the remainder of the hull due to be completed by the end of September 2020. The turret is resplendent in a fresh coat of NATO Green Matt overlaid with a Sand Camouflage. We can't wait to finish the hull and get the machine out of the workshop to look at the big picture. Watch this space as the job progresses.
Registered Charity No. 285809