Added by Carol Archer on 19 May 2021
< More blog items
Today saw the first IWM Duxford flying day of 2021, which gave us the perfect opportunity to put on our own show of Military Vehicles.
Heavy rain overnight made for a rather muddy arena, challenging some of the vehicles on their first outting in over a year.
Below is a selection of photos from the day. It was great to see the vehicles running and we will be back demonstrating them again soon!
ZIL-131
SCAMMELL EXPLORER
HAAGLUND BV206 SNOW VEHICLE
FV432
FV432
T34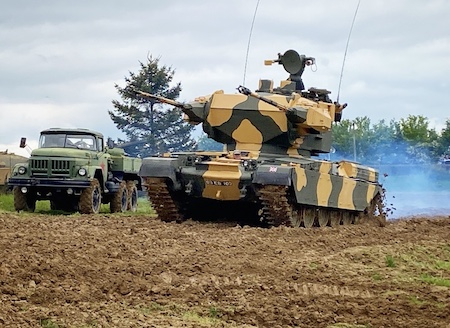 MARCONI MARKSMAN
Registered Charity No. 285809